After offering a service, The business served will then pay you for your service. Now it will be time to mark the Invoice paid. To do that in Adiuta is quiet simple. Go to the invoice list and click invoice number of the relevant Invoice to view details.

Click Payment and the dialog will pop up. Select the account where money was received. Select which method was used to do the deposit, and the date payment was done. If that kind of payments have reference (like Cheque number) then add it. Otherwise leave it blank. An example below illustrates: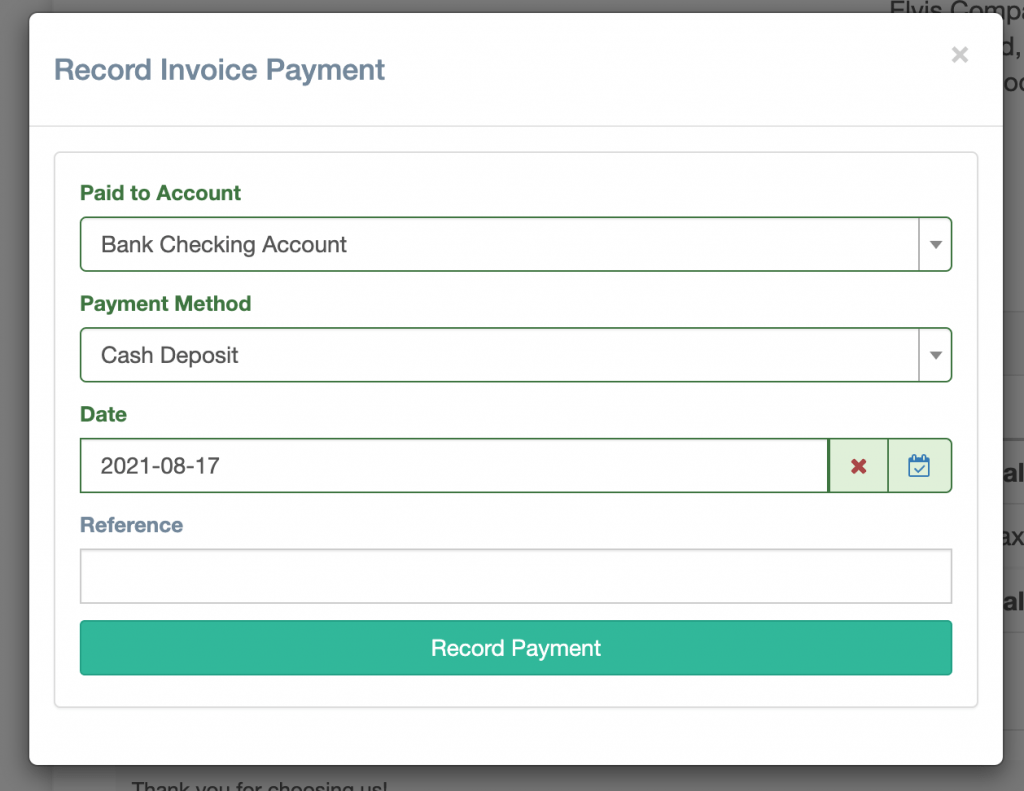 When done, click "Record Payment" and the Payment will be recorded into your books and invoice marked as Paid too. There is another way to record payment to an invoice, directly from Bank account, but that will be covered under Banking topic.
NOTE: As of now, Adiuta does not support Partial payments of Invoice, but it is in our plan to support it. Until we fully support it, we advice that you split Invoice into multiple invoices. Let say you have a customer that wants a Website design services and is willing to pay in two installments of 50,000TZS and 70,000TZS. Create two invoices with 50k and 70k respectively.