To register your account, head to the application URL. You will be greeted with the Login screen. Since we do not yet have credentials to log in, we are going to click "Register".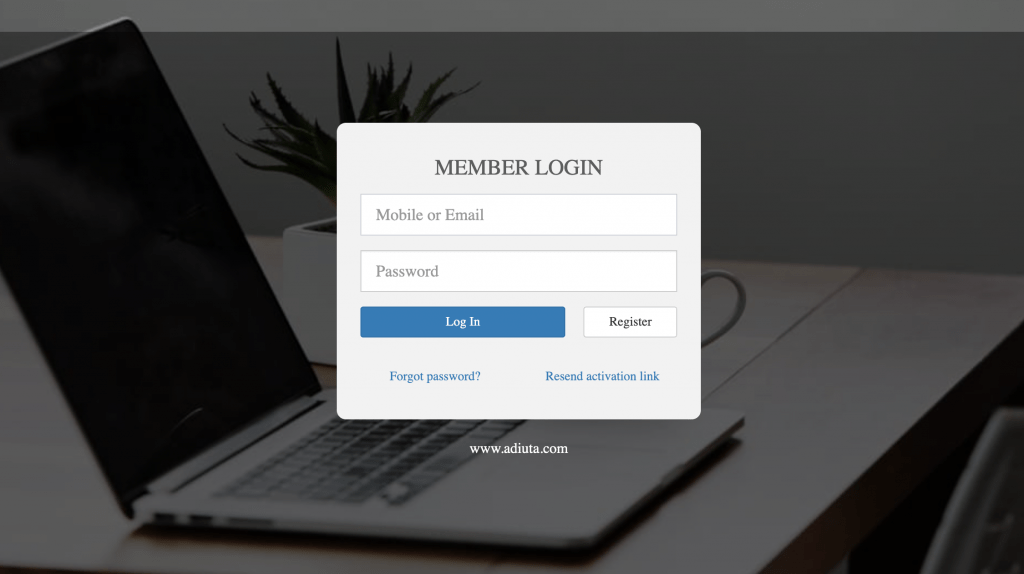 After clicking register button, you should be taken to registration page where you should be able to fill your information. When done, press "Save and Continue".

Make sure to type your email correctly or you won't be able to continue from here. Once you save, you should get a message on browser that your registration was successful. If not, check email spelling or any other detail that can be wrong and try again. You are one step to finish registering.
Go to your email and you should have received the email from Adiuta Business Assistant. If you cannot see it in the Inbox, try checking it in Spam or Junk folder. When you find it, it should contain the information as shown by image below: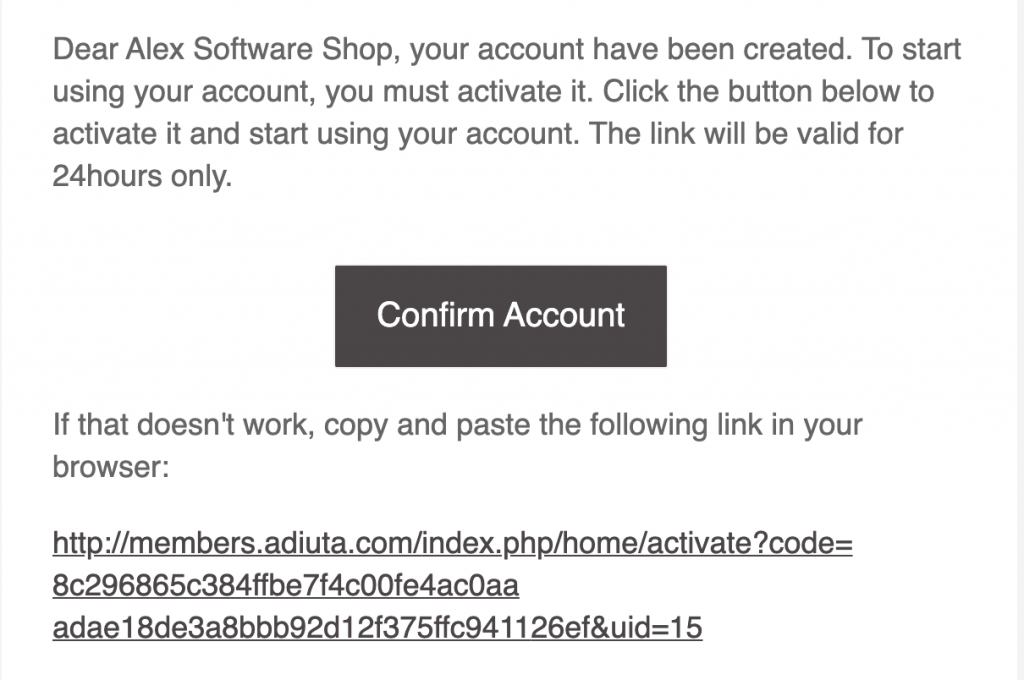 To activate your account, click "Confirm Account" and you should end up with message saying "User activated successfully! Please login to start enjoying the application". If direct clicking does not work, it might means that your Email client is blocking the link. Just copy the link as instructed in the email, paste in your browser address and press enter.
With that you should get a success message. That means your account is ready for the next step.