Before registering a business, you must be logged in. If not head to the login page and use your email or mobile number to login. Once logged in, you will be met by the following page: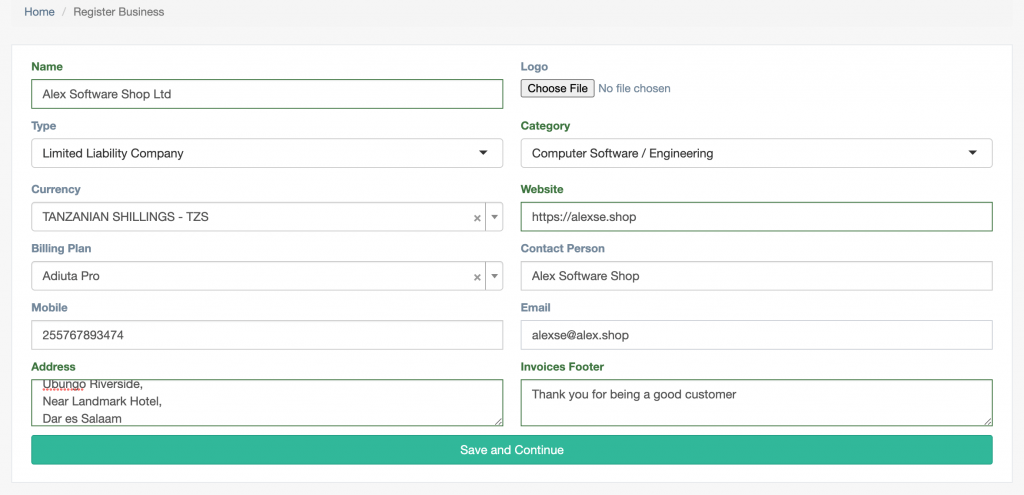 Make sure to fill in correct contact person Name, Email and Phone, as it will be used in all correspondence including Invoicing. Also make sure you put correct physical address and welcoming footer. By default some fields are filled in by Adiuta. Feel free to change them to suit your business!
Once done you will be taken to a page for filling initial/conversional balance. If you are completely a new business, you might want to fill initial balance for Equity and Bank account where the received Equity goes for example. Consult your financial expert for more advice for conversional/Initial balances.
If you don't have any or you want to setup them later or you are just trying to see if Adiuta fits your needs, feel free to leave zeroes and click save. Congratulations, your business is set and ready to go!
Next we are going to do initial setup!