Before the Bill is recorded in your books, it must be approved. You need a Business Supervisor or higher role to be able to approve Bills. Once logged in with correct role, then go to "Expenses" menu and click All Bills to see All Bills (Approved, Paid, Cancelled, et al). If you want only unapproved Bills, then go to "Pending Bills". No matter which route you take, you will eventually see your Bill. Note that all pending Bills are red in color.

Click on Bill number to see details and actions. If you did any mistake, click the pencil icon. And if the Bill is no longer required for some reason, then click the trash icon to completely delete it.
Once opened, you should be able to see Approve Button.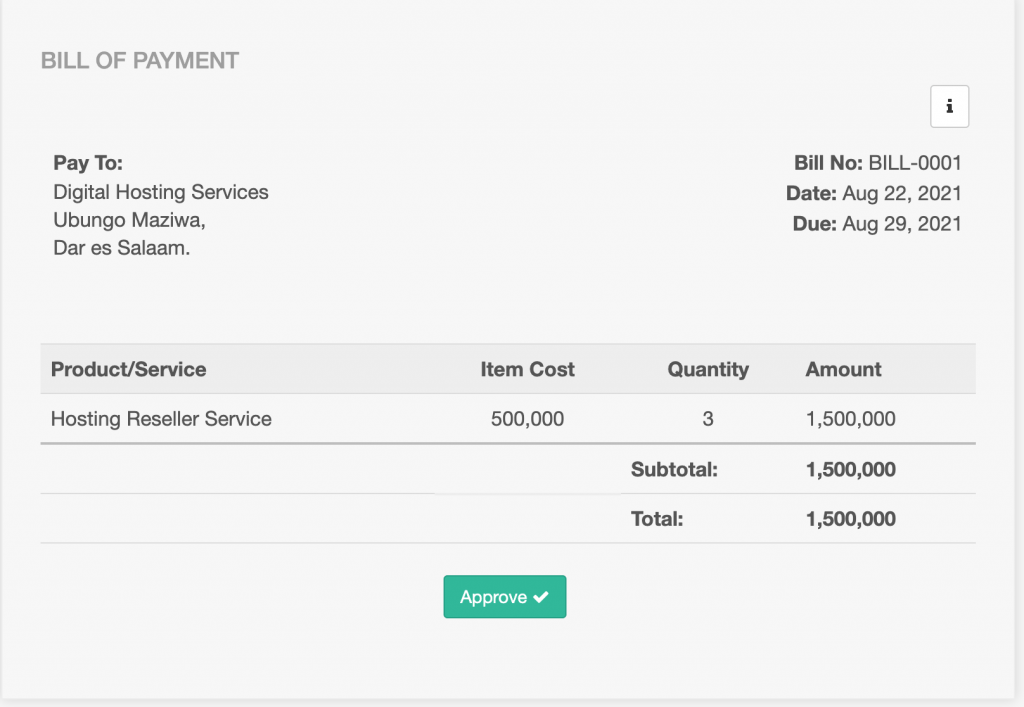 Click on approve and confirm. Then the Bill should be approved and the amount recorded on on set accounts.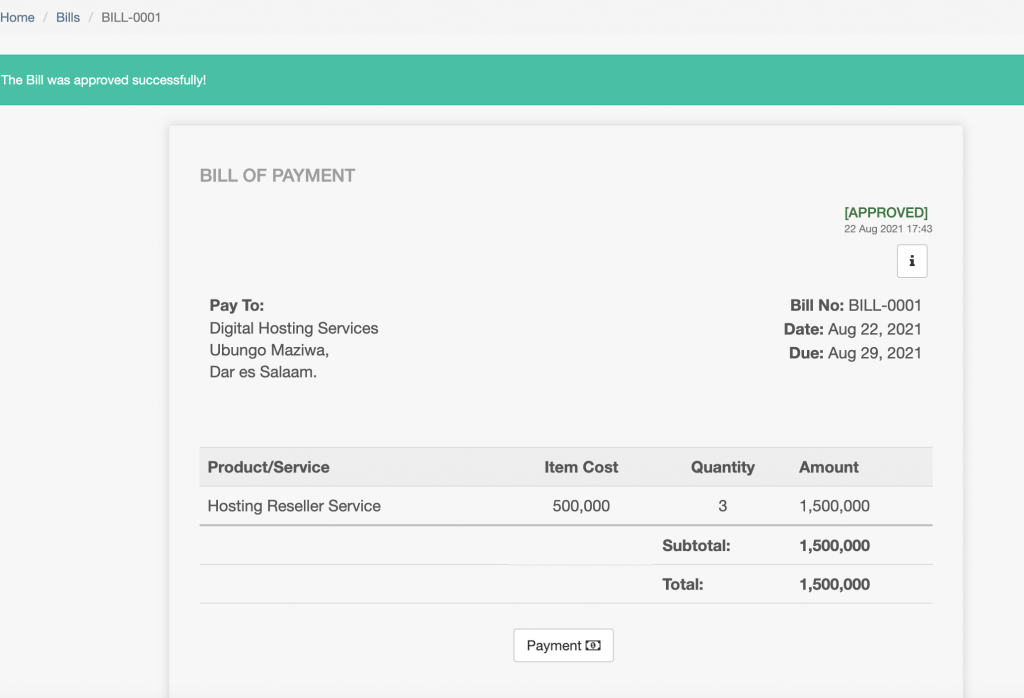 To view Bill details click the "i" icon below Approval date and it will open the dialog with all information.