You need to add customers before you can issue an Invoice. To add new customer go to "Business Setup" menu, select "Manage Customers". The click "New Customer" top-right button. Then fill in the form as shown below: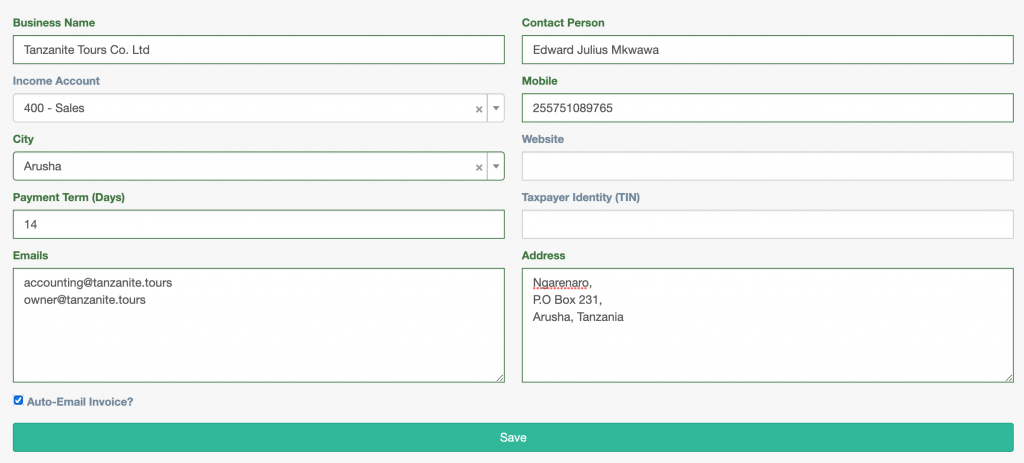 The Emails text box helps you define emails that should receive an Invoice when sent via email. As we will see later, once Invoice is approved, it can be sent via an email. These are the emails that will receive it. Note that the first Email will be the To address and the rest will go under CC. Each new email address should be written to a separate line.
And finally the Auto Email Invoice. This simply mean automatically send email when Invoice is approved. Check this if each invoice for this customer requires and email be sent. Else just leave it unchecked and send the Invoice manually whenever needed.